WELCOME to our website and it's wonderful world of recipes & inexpensive American cherry and hardwood molds 

currently carved with hand held tools by woodcarver Allen Buchheit and formerly by Gene Wilson,

ALL ARE ORIGINALS - carving is signed and dated NOT DONE by computer, laser, or duplicating templates!  Choose from over 100 designs for edible art: fancy cookies of GINGERBREAD figures, SPEKULATIUS, SHORTBREAD, and SPRINGERLE recipes.


This page was last updated: May 4, 2021
47

YEARS IN

BUSINESS

1974-2021

       Our carvings are functional, collectible, originals- NOT mass-produced resin or plastic copies  

American Crafted  - Old World European Style and Quality  - Universal Appeal

Hand Carved Cookie Molds

by Allen Buchheit and Gene Wilson

Allen Buchheit, Gene's cookie mold carving nephew, and new owner ow HOBI as of 1 July 2021                     




<<<< Click on animated "HOBI Hiker" figure to JOIN TOUR...  First Stop: Buy It Now Antiques             


  Some of Gene's 100+ designs will continue to be carved (or re-introduced by his nephew Allen Buchheit) and offered with any of Gene's remaining inventory at www.CookieMold.com after ownership transfer 30 June 2021. Gene will not carve and sign molds after his retirement, except as keepsakes for himself, as his focus will be transitioning this business to Allen.

CLICK HERE >>>>>

TO PRINT

OUR ORDER FORM 

Gene's RETIREMENT SELLABRATION offers free gifts, discounts, and/or free shipping.

Remember to return here to www.cookiemold.com to see what carvings Allen has added, and what inventory of Gene's remains at lowered prices.

FREE SHIPPING [within US] ON ORDERS OF $200 OR MORE 

if paid by check or money order [ unavailable with PayPal ] 

until  31 May 2021.

"Our carvings are reverse-carved (intaglio) molds for use as 'dough-shapers.'  Each of the designs of COOKIE STAMPS have a knob handle and the hand-carved, round mold portion which is used for 'printing'  rolled cookie dough or (more simply) BALLS OF CHILLED DOUGH. 

Our SPRINGERLE BOARDS have a hanging hole for display and are used for pressing images on rolled dough which is then air-dried before baking to as 'set' the designs to be a perfect reflection of the carving.  

We also offer SPECULAAS & GINGERBREAD MOLDS which have a shallow cavity which prints and shapes the chilled dough into fancy  picture-cookie figures of edible-art."   

Gene Wilaon, "America's Prolific Cookie Mold Carver" 

 FREE ON ANY ORDER OF MORE THAN $100:

When requested: Gene's 60 page Horn Book History, 

Item #160, $8 value   Offer ends 15 June 2021.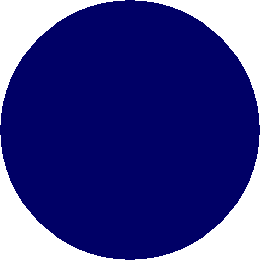 PayPal

Invoicing available on any size order

until 30 April 2021